Welcome to Eid@Dreamworld 2020
This year due to COVID-19 we've had to reschedule our annual Eid@Dreamworld event and will now be held on Saturday November 28th.
Entry will be at 6pm and go through until 12 midnight – get the family together and come down to Dreamworld for a fun family night out.
Maghrib Jamaat facilities will be provided.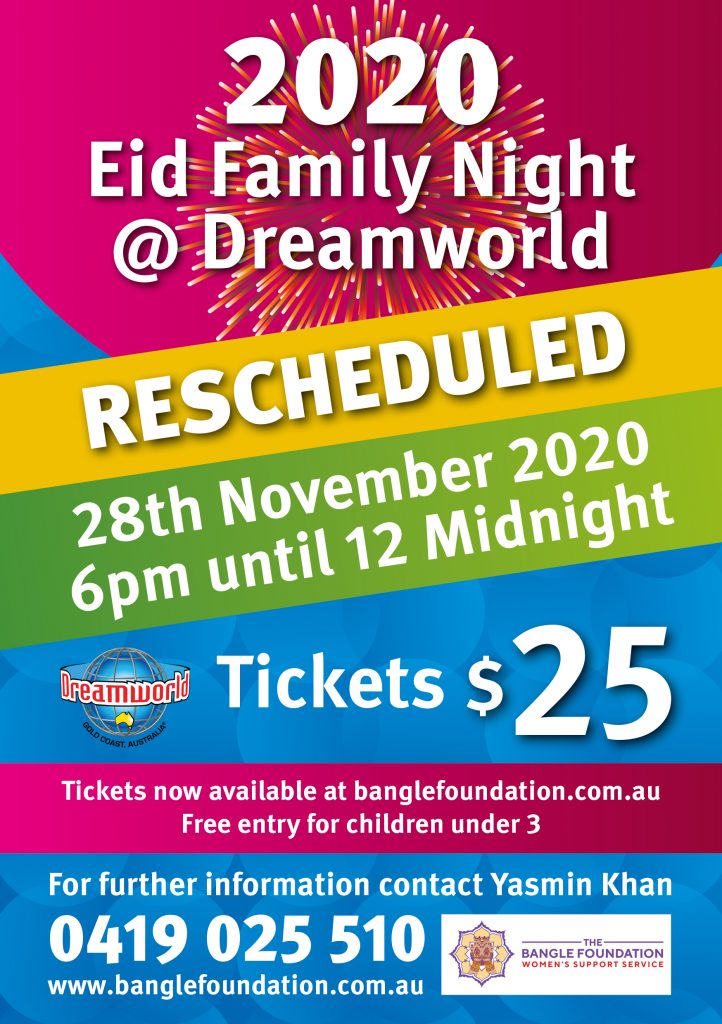 Please order your tickets and deposit the money into the Eidfest Account.
Account Number: 590957135
BSB: 084402
Please use your Name and Mobile number as the REFERENCE.
Tickets are $25 for everyone – kids under 3 are free.
There is a small postage and handling fee of $2.