Welcome to Eid@Dreamworld 2021
Dreamworld is back again at Eid time! Rug up and come and enjoy the night to celebrate Eid with your families.
Entry will be at 6pm and go through until 12 midnight!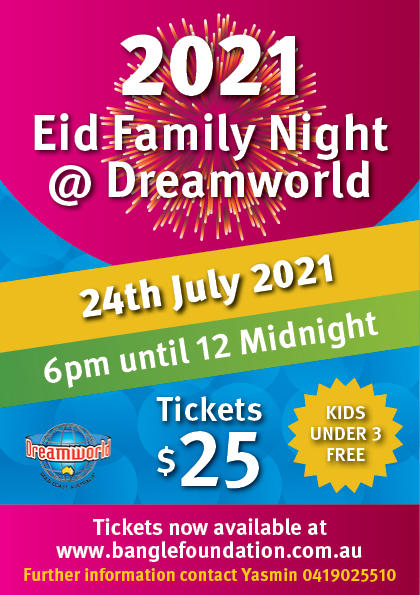 Please order your tickets and deposit the money into the Eidfest Account.
Account Number: 590957135
BSB: 084402
Please use your Name and Mobile number as the REFERENCE.
Tickets are $25 for everyone – kids under 3 are free.
There is a small postage and handling fee of $2.